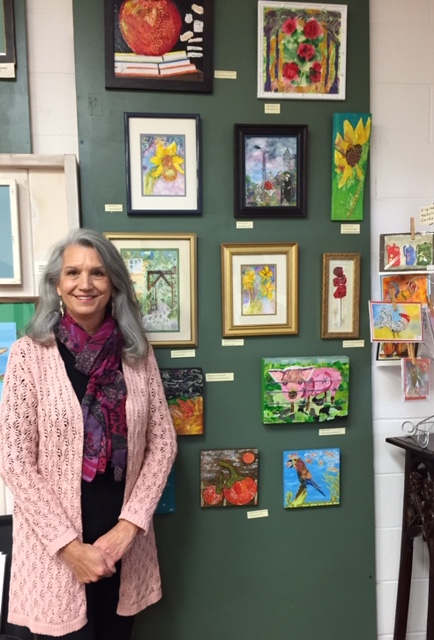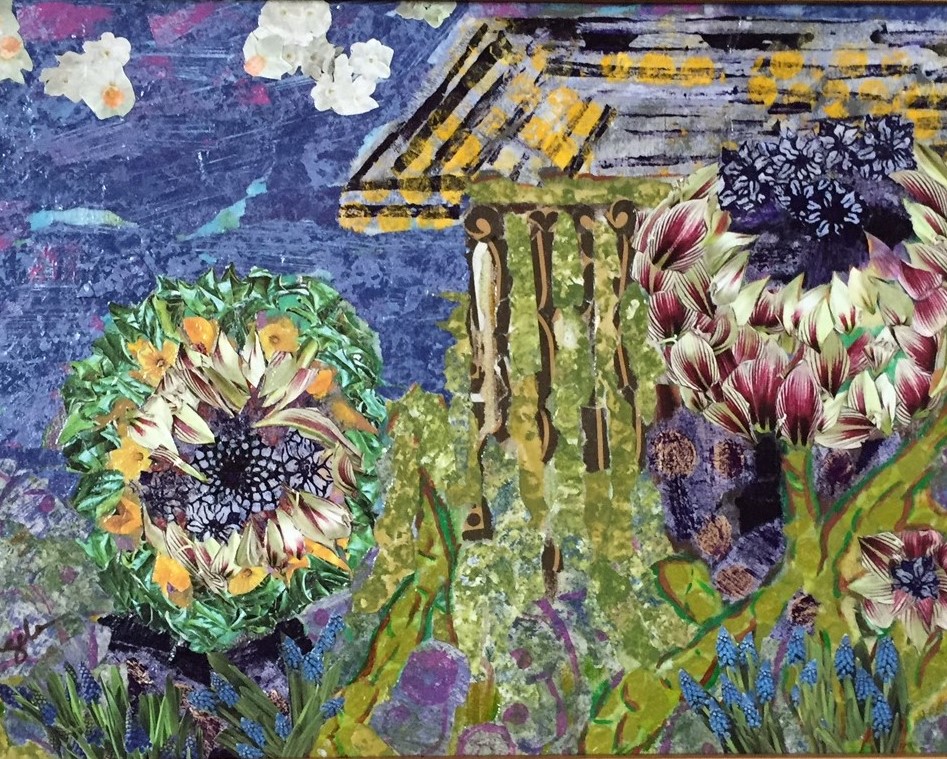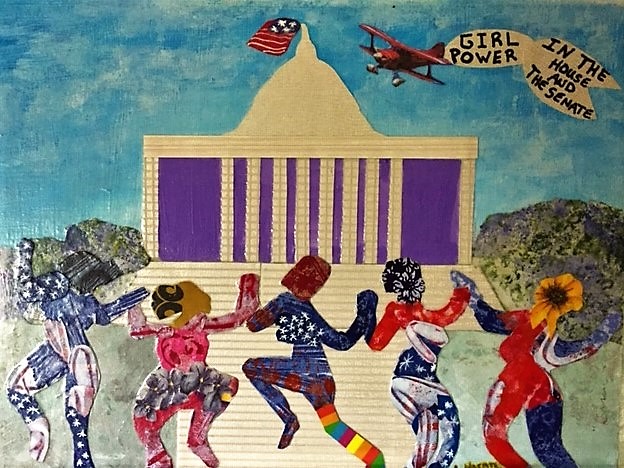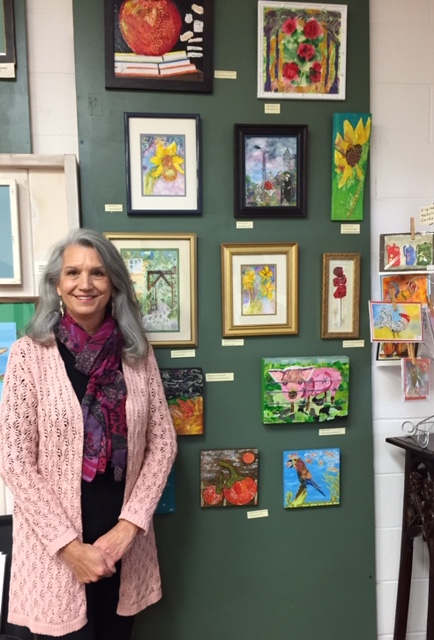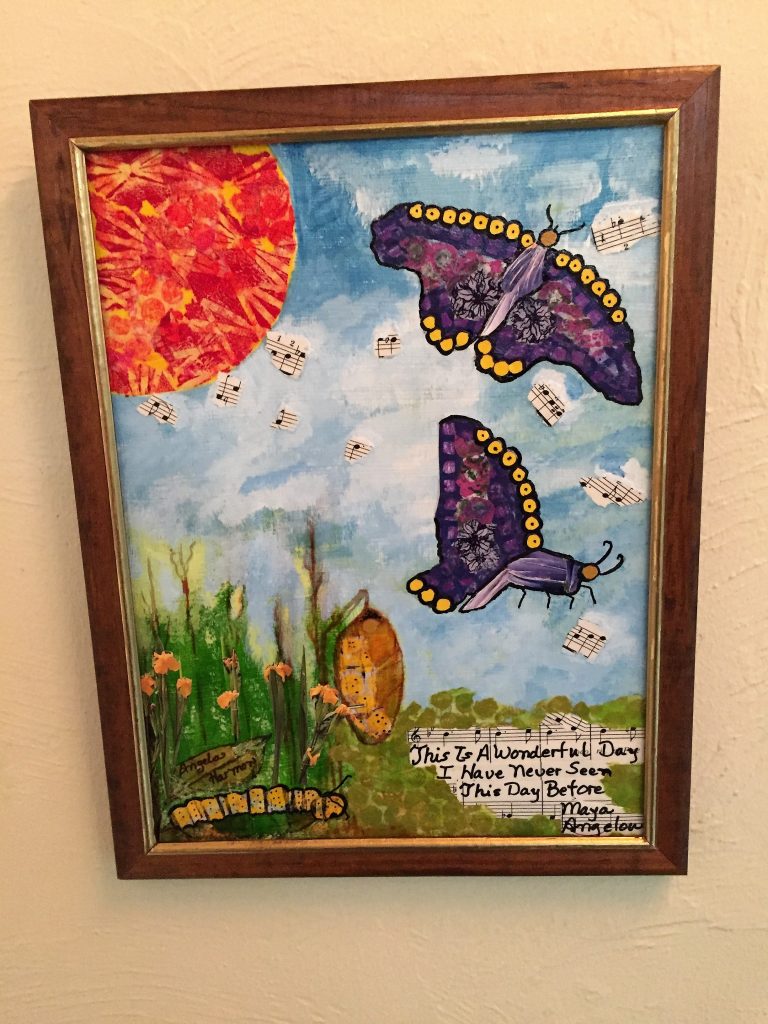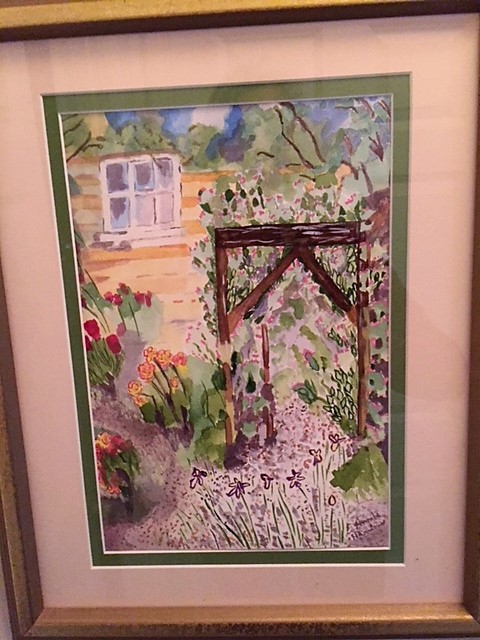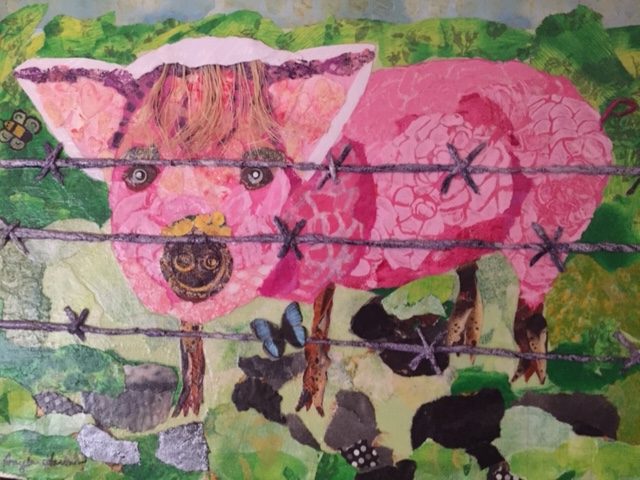 Angela Harmon
Angela Harmon is a 1999 transplant from the Bay Area. She and her husband have transformed their property on historic Main Street in Douglas Flat, including her art studio with origins from an 1850s cabin. Angela's art studio was the original home on the property.
Flowers and the bones of a garden is art to Angela. Vibrant color plus structure detail portrays the language of Angela's watercolor, collage and mixed media paintings. She draws upon her experience and design concepts of competitive flower show arranging and floral creations for weddings. Her abundant flower gardens are an ever-changing source of inspiration for creating painting designs of color, values and detail.
Although primarily self-taught and continually learning, Angela has been fortunate to study fundamental design and value techniques under local fine artist Judie Cain. She also studied with fine artist Elizabeth St. Hilaire, a signature member of the National Collage Society, and an award-winning collage artist. Ms. St. Hilaire teaches worldwide her collage design concepts and mono printing techniques for creating unique papers for collage paintings.
Angela has exhibited her paintings at the Ironstone Spring Obsession art show and the gallery shows of the Calaveras County Arts Council. She is a member of the Arts Council and has also participated in their open studio tours.
Artist Statement

The mediums of my artwork include watercolor, painted papers collage and mixed media. I've participated in the Calaveras County Arts Council's open studio tours, and exhibited my work in their gallery. Currently I have three paintings on exhibit for their Affordable Art Holiday Show. I have also participated in the Ironstone Spring Obsession gallery show, where I have sold two paintings. Attached are examples of mixed media, collage and watercolor paintings. I have a studio on our home property in Douglas Flat.

I have an informal art background, primarily as hobbies during college business studies and working in corporate America. My initial introduction to art was in my early twenties, tole painting, which led to painting on glass and stamp art. I use many of those old rubber stamps today in my mixed media artwork. Following a permanent move to our Sierra foothills home, and no longer tied to a corporate management career, I was introduced to competitive floral design, participating in judged shows and then a new work path in retail and wedding floral
designs. Additionally, I created many natural dried wreaths. My husband and I designed and built a large floral and ornamental herb garden which provided many elements for creating dried floral wreaths. Today my natural dried wreaths are made primarily for Fall sales during the Open Studio weekend.

Living in a garden surrounded by textures, colors, blossoms evolving to buds, then blooms and to seed heads has been my art inspiration. Although most of my artwork is nature inspired, I also see art in social messaging for positive encouragements in life.
The elements of my "Girl Power" painted papers collage paintings reflect the depiction of women in strength, from jogging to members of Congress. Those paintings begin with making background papers, stenciling or stamping or using bubble wrap with acrylic paint for unique patterned designs of colors. The process is fun and addictive as one can never have enough beautiful
papers for collage!

I'm very excited to be a part of the Manzanita art group and look forward to engaging with the other artists and writers in support of the art community.