Voices of Wisdom" Writing Classes for Seniors 55 + Every Tuesday at Manzanita Arts Emporium in Angels Camp. 1211 S. Main St. Call 209-728-6171

March through April – Sally Kaplan, Writing Coach/Film Director, Tuesdays from 3:30-5:30.
May through Mid-June – Sally Kaplan, Writing Coach, Film Director, Novelist – Tuesdays from 3:30-5:30
Mid-June through  July – Chrys Mollett, Poet, Musician, Writing coach –  Tuesdays, 1-3 pm
August to Mid-September – Monika Rose, Editor, Poet, Writing Coach — Tuesdays, 1-3 pm
Mid-September through October – Denella Kimura, Poet, Writing Coach – Tuesdays, 1-3 pm
FREE program. Bring a laptop, notebook, or other writing materials. Contact manzapress.com for calendar information, times and locations.
Sponsor: Manzanita Writers Press & Manzanita Arts Emporium, 1211 S. Main Street, Angels Camp     manzanitawp@gmail.com   209-728-6171
Ongoing major sponsor for Voices of Wisdom:
Signal Service – Angels Camp, CA
This program is possible with support from California Humanities, a partner of the nonprofit National Endowment of Humanities   —  visit calhum.org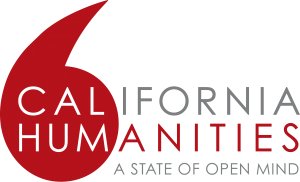 Voices of Wisdom
Voices is a free writing program for seniors that is a continuing series of weekly writing classes at Manzanita Arts Emporium in Calaveras County, sponsored by Manzanita Writer Press, and serving the Mother Lode. Since August, 2017, the series has continued to provide delight and satisfaction for writing seniors.
It's free and open to the public, but you must contact the sponsor to sign up as  classes fill up fast. Go to manzanitawp@gmail.com or call 209-728-6171 to sign up. The Manzanita Writers Press Ning is an online opportunity to share writing and participate in the program with lessons and communications available to a closed group of members by invitation only. These members are Voices of Wisdom writers who have their own private group space to share, or they can choose to share with professional writers in an equally safe space, getting some wonderful encouragement and feedback.  Sign up by emailing Monika and letting her know to send you an evite by email.
At Voices sessions, participants enjoy a 2-hour class each week designed to stimulate memories and to write these stories and moments down in an artistic and professional manner, eligible for publication and further exploration by the writer. Trained writers and teachers lead the sessions and assist writers in drafting and polishing writing.
Writing exercises and tasks, instruction with models of good writing, and creative avenues of expression are important to the process. Collaboration and sharing of individual writing is nurtured and valued at these sessions. Participants enjoy the social aspects of writing and sharing with friends that they make in the classes, and cohesive writing friends and colleagues are formed. Many of the participants have been with the program since its inception and continue to attend and participate in the gatherings.
Writing coaches and editors guide the editing process toward a culminating anthology of edited and polished essays and stories, released in September 2019.
Publication of the 2019 and next year's 2020 anthology is possible by a generous grant from the Calaveras Community Foundation who have supported the seniors in their endeavors since the program's inception. Manzanita staff are very grateful and appreciative of their help.
Thanks also goes to Signal Service for their ongoing sponsor sustenance of our facility so that these programs for the public can continue.