Manzanita has closed its retail physical gallery, but in 2021, or the end of 2020, will become an online gallery. The artists in the gallery have work for sale, so please contact them with the email or website provided on their page.
Contact Manzanita for more information at manzanitawp@gmail.com  or call  209-728-6117
 The publishing arm of the company, Manzanita Writers Press, continues its successful operation at a new location: 255 Lewis Avenue, San Andreas, CA – By Appointment Only.
MARY SEXTON, GALLERY DIRECTOR
MONIKA ROSE, DIRECTOR OF MANZANITA WRITERS PRESS
Monday, March 2, 16: Morning Writers Unlimited Meeting from 9 – 11:30 am in Angels Camp at Manzanita Arts Emporium. Journal writing and sharing, manuscript feedback with fellow writers. All genres and levels, 18 & over. FREE. Email for information if it is your first visit, at manzanitawp@gmail.com.  
 
Monday, March 9 & 23: Evening Writers Unlimited Meeting from 6 – 9 pm in San Andreas (see website for location at 255 Lewis Ave). Email manzanitawp@gmail.com before attending, please. FREE:  18 & over. All genres and levels welcome.
 
March Fridays – "Voices of Wisdom" Writing Classes for Seniors 55+ Free writing classes – Fridays March 6, 13, 20, 27 from   1 – 3 pm at Murphys Public Library branch with Sally Kaplan. NOTE CHANGE OF DAY AND VENUE FOR MARCH & JULY ONLY. Classes include ongoing writing instruction and prompts with support. Go to manzapress.com for more information. Publication of the 2019 & 2020 anthologies made possible with a generous grant from the Calaveras Community Foundation.

Sunday, March 8 – 6:30 – Intimate Concert at Manzanita, with Brad Hoshaw.  New to our foothills from a hugely successful era in Omaha, Brad Hoshaw has already been making a big splash locally. Living now in Wilseyville, Hoshaw has found new inspiration for his heartfelt and personally relatable original songs and Americana, pop-folk, country and old-time favorites. Manzanita is delighted to bring Brad Hoshaw to our Gallery for an intimate evening of music and song. Seating and space are limited, so reserve NOW to attend this first in a series of mini-concerts. Refreshments provided during intermission and after the show. $15.00 cash/ credit card: fee added – $20 at the door, if space available. Limited seating! We advise purchasing tickets online or in person in advance. We are anticipating a sell-out performance.
 
Saturday, March 21 – Angels Night Out, AND SIDEWALK SALE. Angels Camp from 1 to 8 pm. Shops stay open and music, food, spirits, dancing, and games abound. Artists will be demonstrating some of their techniques at the easel. The Manzanita Gallery remains open until 8:00. Enter a drawing for a free gift just for stopping by!
 
Sunday, March 22 – 5-6:30 pm. Manzanita Speaker Series presents Lisa Michelle and her new book, Mountain Misery: Calaveras Love Stories. An award-winning documentary filmmaker, Lisa's first book is out and she will speak about her adventures in self-publishing and marketing her movie and book. With a novel due out shortly, she will talk about creating the story, developing scenes with suspense, and the writing process. She will share her experiences in the rodeo world, and her experiences in getting ready to finish and promote her new documentary film, Cowboy Girl: The Legend of Sammy Thurman Brackenbury. Watch the Official Trailer.  Free event – light refreshments. Join us for an inspiring talk! Reservations advised. Limited seating.
 
Song Posse meets Saturday, March 14 & 28 – from 6:30 to 8:30 pm: Acoustic musicians share their talents at Manzanita Arts Emporium. Free. For more information, call Chrys at 209-728-1439 or 209-736-0210, or the gallery at 209-728-6171.
 
Weekly Piano lessons with Chrys Mollett at Manzanita Arts Emporium. Sign up, for all ages. Family rates. Contact Chrys at 209-728-1439 or 209-736-0210, or gallery 209-728-6171.
 
Publishing Services: Nonprofit 501(c)3 publisher, reasonable services in Editing, Book design and Layout, Book Publishing, Writer Support, Workshops & Classes. Contact us for an appraisal of your book project. We can help.
 
Mark your calendars for April:  Writers meetings on Mondays, Song Posse 2nd and 4th Saturdays, VOICES OF WISDOM every Tuesday at 1 pm at Manzanita, Angels Night Out 3rd Saturday 5-8, Manzanita Speaker Series: Guest Eric Smith – Viking Women, and Mara Purcell April Featured Artist Reception! Book Launch April 18 – 4 to 6 pm – Cate Culver Book Launch: The History of Sonora Pass.  Cate will share little-known nuggets of the region's history. As a historian and former Calaveras County Museum Director for eleven years, Cate used her research skills to turn a fascination with Sonora Pass into history. She gleaned information by showing cabin owners photos and inviting them to talk about what they know about Sonora Pass history. Matching these accounts to historical records, Cate has carefully stitched these accounts together into the only book of this kind about the region. April book launch: – Donna Nunes' Rhymes of the Rugged Road. May Book launch: – Tom White – Soldier by Chance (Vietnam memoir) Free events, complimentary refreshments. April 25 – Book Launch of Voices of Wisdom anthology at Manzanita, 6-8 pm. 
 
Manzanita Writers Press is a non-profit 501(c)3 creative arts organization & publisher devoted to the development and support of the literary, music, and visual arts community in Calaveras County and the wider Mother Lode region. Creative Arts Center, Art gallery, bookstore, music store, and so much more! Manzapress.com and manzanitaartsemporium.com  – manzanitawp@gmail.com
Visit us on our two Facebook pages! (209) 728-6171
1211 S. Main St., Angels Camp, CA 95222 • 209-728-6171 • manzanitawp@gmail.commanzanitaartsemporium.com • Hours: Thursday through Monday, 11-5 – Publishing services for writers • manzapress.com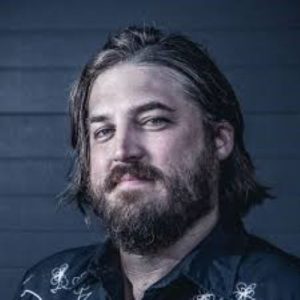 Brad Hoshaw Concert March 8 at 6:30 pm at Manzanita
Get your tickets now as we have space limitations!
Oh, you guys – this is an awesome musician. Hope you can make this lovely intimate concert on Sunday at 6:30. Have a listen online to Brad Hoshaw.    
https://bradhoshawmusic.com/listen
Love all his songs, and hey, I can HEAR and understand every word! He's a melodic storyteller who tugs at your heart — and that velvet voice! Love the acoustic guitar — hits the emotions and will hold you in a tender hug. He's a bear of a nice guy, too.
Here is the link to get tickets online  
https://tinyurl.com/txskw3e
I wouldn't wait, as you know how crowded we can get in there. We can fit 45 peeps in Manzanita. Part of the proceeds supports our programs at Manzanita! Light refreshments – only $15 in advance. $20 at the door, but don't wait as we have a space limit.  Get the tickets today!