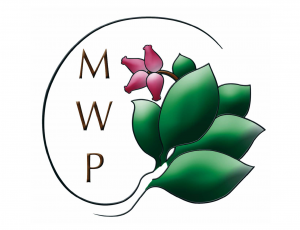 Manzanita Arts Emporium in Angels Camp has closed its retail physical gallery, but by some time in 2021, it will become an online gallery. The artists in the gallery have work for sale, so please contact them with the email or website provided on their page.
Contact Manzanita for more information at manzanitawp@gmail.com  or call  209-728-6117
 The publishing arm of the company, Manzanita Writers Press, at its new arts center at the Volunteer Center facility in San Andreas, continues its successful operation at the new location: Address: 325 Lewis Avenue, PO Box 215, San Andreas, CA  95249 –  By Appointment Only.
Contact us!
MARY SEXTON, GALLERY DIRECTOR
MONIKA ROSE, DIRECTOR OF MANZANITA WRITERS PRESS
Manzanita News
We moved!
Manzanita Writers Press Location and Contact:
VISIT OUR LOCAL AUTHORS  BOOKSTORE ONLINE!
325 Lewis Avenue, San Andreas, CA 95249 Volunteer Center Building – by appt
Mailing address: PO Box 215, San Andreas, CA 95249 Phone messages: 209-728-6117
Contact Director: 209-754-0577 – Director Email: manzanitawp@gmail.com
Find us on Facebook and Instagram!
Web: manzapress.com and manzanitaartsemporium.com
VOICES OF WISDOM
Voices of Wisdom free writing classes for seniors have continued via Zoom. Join the VOW writing community if you live in the Mother Lode, tri-county region of Calaveras, Tuolumne, and Amador counties. Contact us if you'd like to participate in not only the weekly Zoom sessions every Friday morning at 10 am, but the Writers Ning online community.
Contact:  manzanitawp@gmail.com
PURCHASE ALL THREE ANTHOLOGIES ONLINE HERE
WE MISS EVERYONE IN DOWNTOWN ANGELS CAMP AND ALL THE FUN WE USED TO HAVE — FREE LECTURES ON FASCINATING TOPICS, CLASSES AND WORKSHOPS ON WRITING, TECHNOLOGY, AND SOCIAL MEDIA, ART RECEPTIONS FOR OUR OVER 25 ARTISTS, AUTHOR BOOK LAUNCHES, STORYTELLING, SONG POSSE AND MUSICIANS PERFORMING, AND SO MUCH MORE! THANK YOU TO OUR WONDERFUL LOCALS AND TOURISTS WHO GRACED OUR ARTS CENTER WITH THEIR PRESENCE!
Contact:  manzanitawp@gmail.com
Manzanita Morning Writers and Writers Unlimited evening writers have Zoom sessions 1st and 3rd Mondays from 6:30 pm to 9 pm.
We workshop 5 pages of prose or poetry, any genre, as time allows.
Email Monika at manzanitawp@gmail.com if you would like to participate. Again, the Mother Lode region of the tri-county area of Calaveras, Tuolumne, and Amador. We do have a couple of San Joaquin writers and those who have lived in Sacramento and El Dorado counties, but our service area is the Mother Lode region and Sierra foothills.
VISIT THE  MANZANITA WRITERS PRESS  BOOKSTORE  AND SUPPORT  MOTHER  LODE LOCAL  AUTHORS!
New Book by Tom White!  Soldier By Chance: Memories of Vietnam
Published by MWP
 Purchase Here
In 1966, Thomas White was a nineteen-year-old surfer living an idyllic life in Marin
County, CA. His sheltered world was shattered when he was drafted into the U.S. Army. At the moment the Vietnam War was ramping up, he found himself on the front lines.
Tom arrived in Da Nang with the 8th Battalion, 4th Artillery, to begin a fourteen-month tour of duty. The journey took him to the DMZ, the border separating North and South Vietnam, and the scene of some of the heaviest fighting in the war.
In addition to searing and insightful memories, Tom returned from Vietnam with a portfolio of candid photographs that bear witness to his life-changing experience.
 In this memorable first book, Tom shares insights about relationships formed, experiences encountered, and the horror of war during this brief moment in a historic time. His words and pictures illuminate a fascinating tale and the transformation of a soldier by chance.
About the Author:
THOMAS WHITE
Thomas White was born in 1946 and grew up in Marin County, just north of San Francisco. After two years of college, he was drafted in 1966
and sent to Vietnam. Somewhat disillusioned after returning home from the war, he let go of his dream of becoming an art teacher and built houses as a carpenter.
After working in the Bay Area for six years, Tom bought two hundred acres of remote and undeveloped land in the rugged foothills of the Sierra Nevada. Over the next forty years, Lightning Ridge Ranch slowly became a real one, with a house, barns, horses, and goats. His handcrafted home on the high ridge offered commanding views of rolling hills, perennial creeks, and distant mountains. His Gold Country landscape was wrapped in lush stands of pine and oak. While working the Ranch, he also established himself as an artist, actor, and woodworker.
In 1993, the Old Gulch Fire burned for five days and reached the edge of Tom's property. In 2015, the Butte Fire roared onto the Ranch taking more than 150 acres. His herd of goats had kept the brush down and saved his house and barns. In 2016, he sold the land he loved and moved to the Gold Rush town of Murphys, California.
Tom's Lightning Ridge Ranch had been reduced to a charred wasteland, bringing back haunting memories of Vietnam.
Some memories never fade.
New Book by Cate Culver!
The Untold History of Sonora Pass and Its People:  1860-1960
Purchase Here!
Sonora Pass, located north of the famous Tioga Pass that leads to Yosemite, is not well known. Extremely steep, and carved into granite like much of the Sierra, the pass is a hidden jewel.  Who were the people who built the roads, established resorts, grazed cattle, constructed dams, made movies, and built cabins on Sonora Pass? A community unto itself, Sonora Pass has a rich history, and Cate Culver has unearthed and recorded the stories and information that would have been lost to time.
In 1944 Cate Culver's family purchased a cabin near Eagle Creek east of Dardanelle. From her earliest childhood, Cate spent summers at breakfast tables and around campfires, listening to the stories and learning the history of Sonora Pass. Getting out old black-and-white photographs often started the conversation. Cate realized that the history and the photographs needed to be recorded and saved. She began several years of research, including interviews with family members and friends of the original Sonora Pass pioneers. Over ninety of the old-timers were interviewed in person and many are brought to life in this remarkable history of the men and women who pioneered Sonora Pass.
About the Author
Cate Culver makes her home in California's Sierra foothills. After her twenty-five -year career in Oakland and Sacramento as a graphic artist in advertising, she and her husband Jerry relocated to Mountain Ranch where she pursued her passion for painting, capturing the natural grace and power of the California region. They now reside in Tuolumne County.
The family summer cabin of Cate's childhood located at Dardanelle on Sonora Pass inspired her to write her first book. The Untold History of Sonora Pass and Its People: 1860 to 1960 chronicles the fascinating hundred years of development along Sonora Pass and the unforgettable people who put their stamp on the land.
Cate served as Calaveras County's historian for eleven years, developing her skills for meticulous research. As a graphic artist, Cate designed every page in the book and included a sprinkling of her art. Combined with her natural curiosity and primary source interviews, she brings life to the towering beauty of the Sonora Pass and the intrepid spirit of its people.
Words from Cate:
I have always been a bit of a rock hound. So when we joined the Calaveras Gem and Mineral Society, with my husband Jerry, a gold prospector, I thought I would enjoy learning about rocks. But it bored me, even the field trips when we brought rocks home. What to do with them? Many members made jewelry. They taught me how to cut rocks into jewelry shapes and then use the polishing wheels. But that bored me, too. Jewelry made from rock I'd seen before.
Wasn't there something else I could do? In a stream I found some thin pieces of slate with a beautiful, rich, gray color. I picked up a few and brought them home. I thought about what was gray in a spectrum of colors. Well, I could make a silhouette of a crow. So I did. Well, then, how would I mount the rock? By using another similar rock–that would be best. So I did and liked the effect.
Manzanita Writers Press PO Box 215
San Andreas, California 95249 
OLD DIGS and OLD EVENTS — PRE-COVID

OUR OLD PLACE IS CLOSED – SO SORRY TO SEE IT GO
Monday, March 2, 16: Morning Writers Unlimited Meeting from 9 – 11:30 am in Angels Camp at Manzanita Arts Emporium. Journal writing and sharing, manuscript feedback with fellow writers. All genres and levels, 18 & over. FREE. Email for information if it is your first visit, at manzanitawp@gmail.com.  
 
Monday, March 9 & 23: Evening Writers Unlimited Meeting from 6 – 9 pm in San Andreas (see website for location at 255 Lewis Ave). Email manzanitawp@gmail.com before attending, please. FREE:  18 & over. All genres and levels welcome.
 
March Fridays – "Voices of Wisdom" Writing Classes for Seniors 55+ Free writing classes – Fridays March 6, 13, 20, 27 from   1 – 3 pm at Murphys Public Library branch with Sally Kaplan. NOTE CHANGE OF DAY AND VENUE FOR MARCH & JULY ONLY. Classes include ongoing writing instruction and prompts with support. Go to manzapress.com for more information. Publication of the 2019 & 2020 anthologies made possible with a generous grant from the Calaveras Community Foundation.

Sunday, March 8 – 6:30 – Intimate Concert at Manzanita, with Brad Hoshaw.  New to our foothills from a hugely successful era in Omaha, Brad Hoshaw has already been making a big splash locally. Living now in Wilseyville, Hoshaw has found new inspiration for his heartfelt and personally relatable original songs and Americana, pop-folk, country and old-time favorites. Manzanita is delighted to bring Brad Hoshaw to our Gallery for an intimate evening of music and song. Seating and space are limited, so reserve NOW to attend this first in a series of mini-concerts. Refreshments provided during intermission and after the show. $15.00 cash/ credit card: fee added – $20 at the door, if space available. Limited seating! We advise purchasing tickets online or in person in advance. We are anticipating a sell-out performance.
 
Saturday, March 21 – Angels Night Out, AND SIDEWALK SALE. Angels Camp from 1 to 8 pm. Shops stay open and music, food, spirits, dancing, and games abound. Artists will be demonstrating some of their techniques at the easel. The Manzanita Gallery remains open until 8:00. Enter a drawing for a free gift just for stopping by!
 
Sunday, March 22 – 5-6:30 pm. Manzanita Speaker Series presents Lisa Michelle and her new book, Mountain Misery: Calaveras Love Stories. An award-winning documentary filmmaker, Lisa's first book is out and she will speak about her adventures in self-publishing and marketing her movie and book. With a novel due out shortly, she will talk about creating the story, developing scenes with suspense, and the writing process. She will share her experiences in the rodeo world, and her experiences in getting ready to finish and promote her new documentary film, Cowboy Girl: The Legend of Sammy Thurman Brackenbury. Watch the Official Trailer.  Free event – light refreshments. Join us for an inspiring talk! Reservations advised. Limited seating.
 
Song Posse meets Saturday, March 14 & 28 – from 6:30 to 8:30 pm: Acoustic musicians share their talents at Manzanita Arts Emporium. Free. For more information, call Chrys at 209-728-1439 or 209-736-0210, or the gallery at 209-728-6171.
 
Weekly Piano lessons with Chrys Mollett at Manzanita Arts Emporium. Sign up, for all ages. Family rates. Contact Chrys at 209-728-1439 or 209-736-0210, or gallery 209-728-6171.
 
Publishing Services: Nonprofit 501(c)3 publisher, reasonable services in Editing, Book design and Layout, Book Publishing, Writer Support, Workshops & Classes. Contact us for an appraisal of your book project. We can help.
 
Mark your calendars for April:  Writers meetings on Mondays, Song Posse 2nd and 4th Saturdays, VOICES OF WISDOM every Tuesday at 1 pm at Manzanita, Angels Night Out 3rd Saturday 5-8, Manzanita Speaker Series: Guest Eric Smith – Viking Women, and Mara Purcell April Featured Artist Reception! Book Launch April 18 – 4 to 6 pm – Cate Culver Book Launch: The History of Sonora Pass.  Cate will share little-known nuggets of the region's history. As a historian and former Calaveras County Museum Director for eleven years, Cate used her research skills to turn a fascination with Sonora Pass into history. She gleaned information by showing cabin owners photos and inviting them to talk about what they know about Sonora Pass history. Matching these accounts to historical records, Cate has carefully stitched these accounts together into the only book of this kind about the region. April book launch: – Donna Nunes' Rhymes of the Rugged Road. May Book launch: – Tom White – Soldier by Chance (Vietnam memoir) Free events, complimentary refreshments. April 25 – Book Launch of Voices of Wisdom anthology at Manzanita, 6-8 pm. 
 
Manzanita Writers Press is a non-profit 501(c)3 creative arts organization & publisher devoted to the development and support of the literary, music, and visual arts community in Calaveras County and the wider Mother Lode region. Creative Arts Center, Art gallery, bookstore, music store, and so much more! Manzapress.com and manzanitaartsemporium.com  – manzanitawp@gmail.com
Visit us on our two Facebook pages! (209) 728-6171
1211 S. Main St., Angels Camp, CA 95222 • 209-728-6171 • manzanitawp@gmail.commanzanitaartsemporium.com • Hours: Thursday through Monday, 11-5 – Publishing services for writers • manzapress.com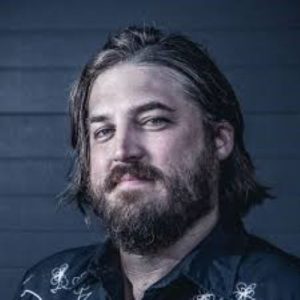 Brad Hoshaw Concert March 8 at 6:30 pm at Manzanita
Get your tickets now as we have space limitations!
Oh, you guys – this is an awesome musician. Hope you can make this lovely intimate concert on Sunday at 6:30. Have a listen online to Brad Hoshaw.    
https://bradhoshawmusic.com/listen
Love all his songs, and hey, I can HEAR and understand every word! He's a melodic storyteller who tugs at your heart — and that velvet voice! Love the acoustic guitar — hits the emotions and will hold you in a tender hug. He's a bear of a nice guy, too.
Here is the link to get tickets online  
https://tinyurl.com/txskw3e
I wouldn't wait, as you know how crowded we can get in there. We can fit 45 peeps in Manzanita. Part of the proceeds supports our programs at Manzanita! Light refreshments – only $15 in advance. $20 at the door, but don't wait as we have a space limit.  Get the tickets today!