Murphys artist   – Contact Jan at  jalcalde@comcast.net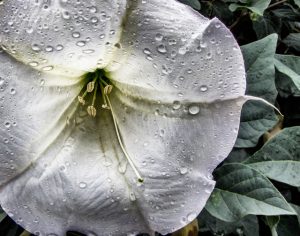 What Jan says about her work as an artist:
After a semester of photography in college, I became smitten with the absolute magic of that latent image emerging on the paper in its chemical bath. Amazing! I've been dabbling in photography ever since. With the encouragement of friends and the skills acquired through Columbia Community College classes in the '80s, I've participated in a variety of local and regional shows. With the evolution of photography from film to digital, I find that I've taken lots of images, but I haven't really done much with them. I've been slow to transition to the digital darkroom (I sure miss that magic!), and I'm now learning how to print all over again. I find that I'm more of a traditional "purist", and I only mildly manipulate the digital files, similar to the fashion of film, enlarger, paper, and chemicals.
I moved to Murphys in 1972 to begin my career in education, and since my retirement, I've begun to dabble in watercolor. I love its qualities of fluid looseness and relaxed freshness; yet I tend to paint with precise detail…must be a genetic trait inherited from my machinist father. I love to travel, especially in the southwest, and many of my images are from my road trips. I'm a great procrastinator, so I've joined the Golden Palette Art Association, the Arts of Bear Valley group, and the Sonora Photography Club in order to infuse inspiration into my artistic aspirations. I've had the good fortune to be invited into the Art on Main and Aloft Galleries, as well as the Manzanita Arts Emporium…which has forced some discipline on me and is turning me into a more serious dabbler!
I'm enjoying my play with pigments, pixels, and prints.