Digital Artist & Photographer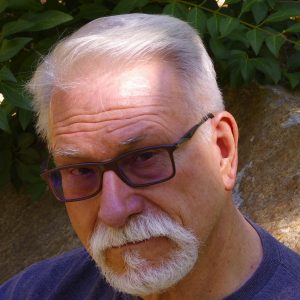 Jim takes pride in being an atavist stuck in the era of small-town-friendliness, deals on a hand shake, and rock and roll. While currently living in Hathaway Pines, he has past lives in Sonora, El Segundo, Venice, and Modesto, all in California. He also lived in the Midwest and in Texas. Those last two experiences led to his deep appreciation of the uniqueness of California culture. He enjoys cooking, watching grandchildren play sports, geeking it up with computers, his rescue dogs Macee and Molly, camping anywhere in California's Parks and Forests, and just hanging out with his wife Susan.
Even with a landscape and sports photography background spanning over forty years, including winning several juried shows, exhibiting in private galleries, and providing the graphics for a county's website, he became dissatisfied with his finished work. This dissatisfaction was due to the difficulty in connecting, emotionally, with the viewer. Then in 1986 he learned of the artistic possibilities offered by computers – and no photographic pixel has been safe since.
Now using programs such as Photoshop, Painter by Corel, Flame Painter, Rebelle, Akvis, and others, he has discovered how to present his ideas through his constructed compositions. His art is also sometimes presented in mixed-media formats, often using encaustic as a part of the medium.
Artist's Statement
Probably the greatest compliment a viewer of my work can give me is to do a "double-take" as they discover something unexpected, see the subject from a different point of view, or realize that we have a shared value. Artists, I believe, create because they must. It is a basic, primal drive and as such it can be satisfying on a visceral level. It can also be frustrating, disappointing, fatiguing, and consuming. All of those adversities are soon forgotten when the viewer, even if it is only the artist, gets that "Aha" moment.
July Featured Artist
Bobbette Budworth
Fused Glass Art & Jewelry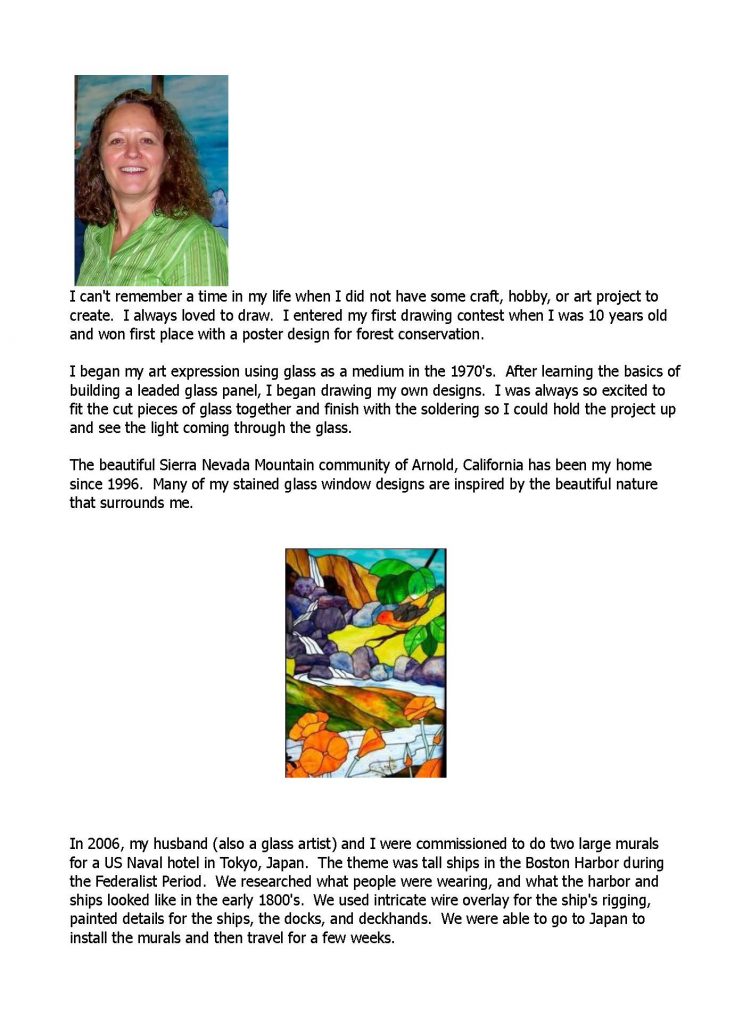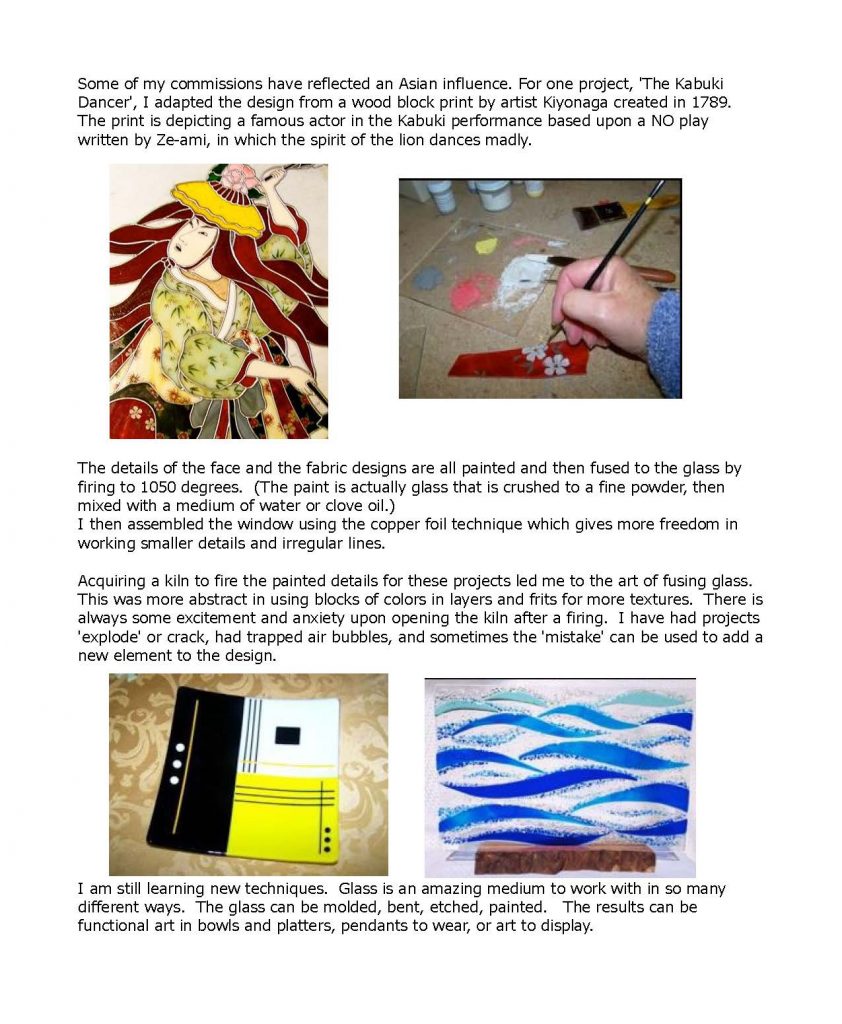 Tisha Cabral 
May Featured Artist
Certified Zentangle Instructor – with varied Zentangle classes twice a month at Manzanita Arts Emporium. Check calendar for dates: upcoming June classes on June 2 and 17, at 5:30-7:30 pm.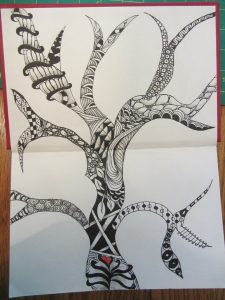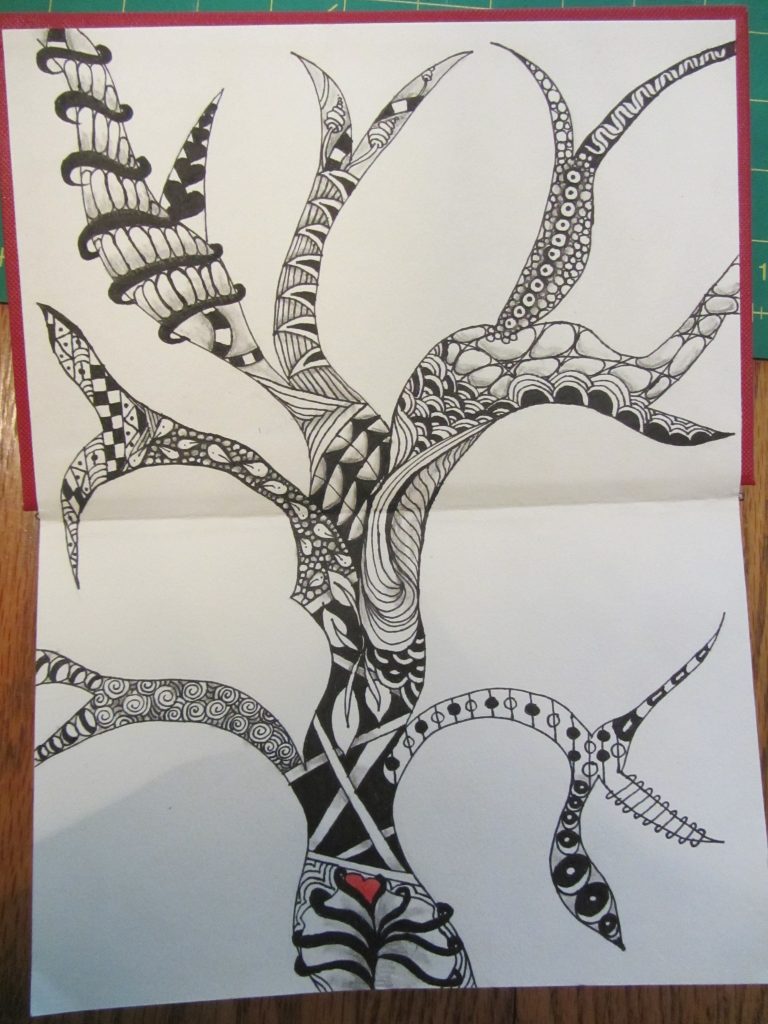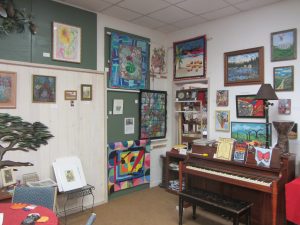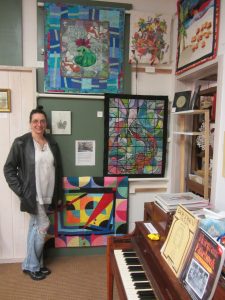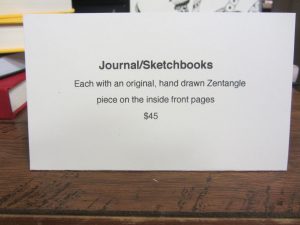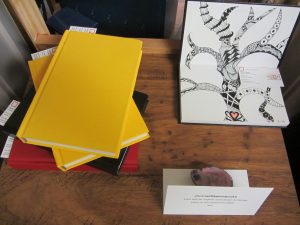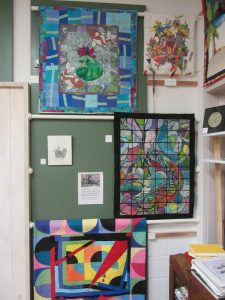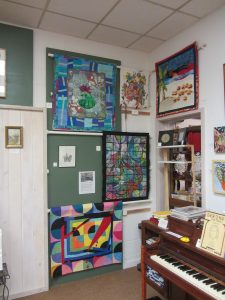 About the Artist:

Tisha is a 4th generation artist and quilter from Arnold, CA.  She has a varied educational background in photography, drawing, writing, color theory, design, painting, sewing, puppetry, clay sculpture, poetry and music. 
Tisha is an active member of the Independence Hall Quilter's guild, a Certified Zentangle Instructor and co-creator of a group for Liberated Quilt making in the style of Gwen Marston (otherwise known as the Wonkies).  She is also a member of the Zentastics, a group of local, creative, amazing women who inspire and support each other through their creativity.
Tisha's eclectic style ranges from traditional to vibrant and contemporary. She draws inspiration from the challenges she has faced in life, the thrill of finding the edges of experience, and the beauty that can be found in the darkness. She finds balance and inspiration while walking labyrinths, reading tarot cards and raising teenagers. Her favorite holiday is Samhain, and she refuses to read her fortune cookies because they are always true.
At Tisha Cabral Designs, she can be found at the controls of her long-arm quilting machine applying her freehand quilting style to clients' quilts as well as her own creations.
You have to have truly mastered the rules in order to be successful in breaking them. 
~Tisha Cabral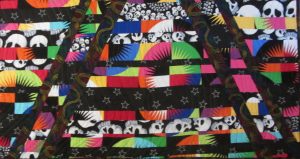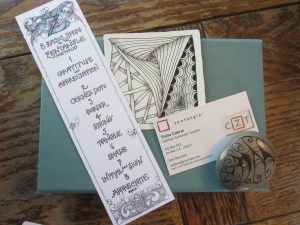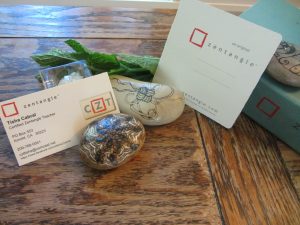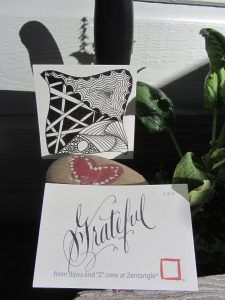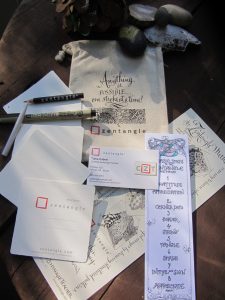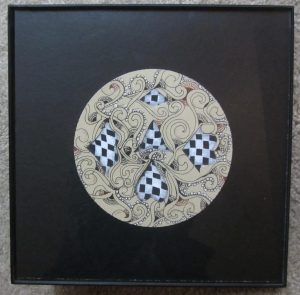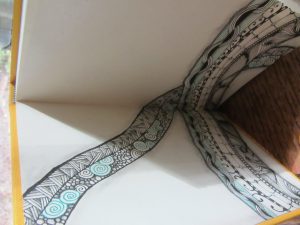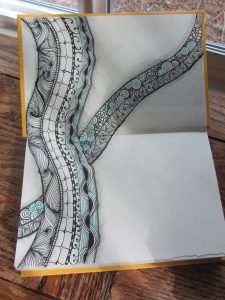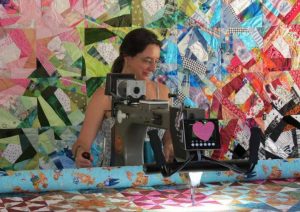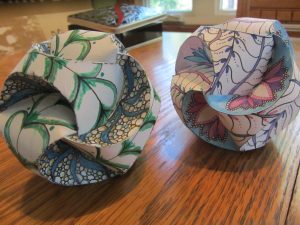 Featured Artists for April

All 16 artists at Manzanita Arts Emporium will be featured and many will be there to talk to you in person about their work and experiences in art.
Gala reception includes appetizers, wine, and other beverages — good company — good friends – new meet and greets – plus the lovely gallery setting!
There will be a drawing from those who play with us — a game of find and seek with artwork. It's a secret, so shhhhh, I won't say more. Winners will abound.  Join us for a cuppa.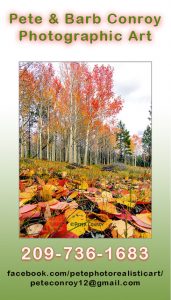 Reception for the Conroys last month!  – Pete & Barb in March were fantastic! So many friends and art lovers in one room, enjoying the images. The food, delicious, and we all had a great time, surrounded by photography of masters. Come see their new wall and a basket of new prints!
Reception for Victoria in February. That was a blast!