The Manzanita Arts Emporium & Gallery physical location in Angels Camp is closed permanently, but watch for us online with virtual updates in the future. We are an online gallery with some wonderful art showcased and ready to purchase from the artists.  
Gary Rose
Hard Edge Design  – a California art form of the 1970s modern art era to the present
Geometrical Shaped Canvas and Wood Wall Sculpture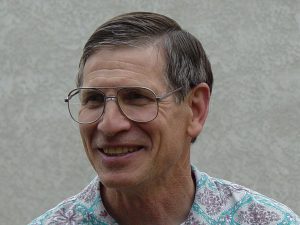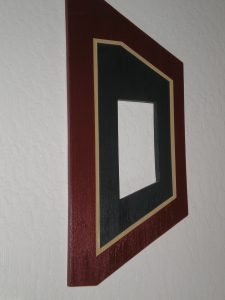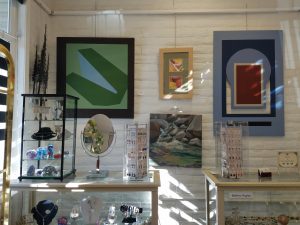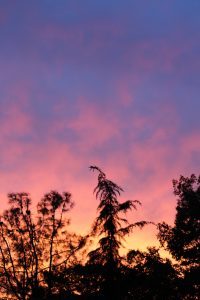 Twyla Olsen
Acrylic, multimedia art
Gala Reception was Saturday, February 8 at 2 pm.  – 2020 
 "Twyla Goes to Taos"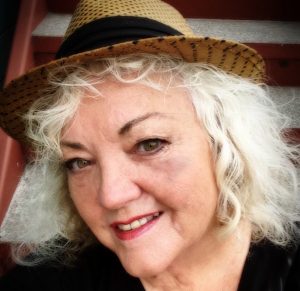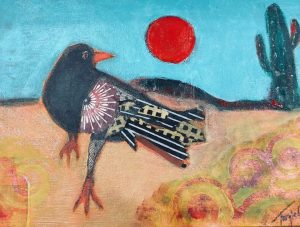 For Valentine's Day – Gift a Piece of Art to Love — Give a piece of your heart to love.  Give some Taos love to a friend or lover to cheer up their home. Or keep it for yourself. Wake up to one of these in the morning and you'll always have the sun warming your face.  So many more to see at the reception, so come on down!  Noshings and libations in store for you. 
Vicki Mannix
Handcrafted Knitting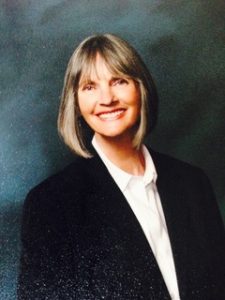 I'm very excited to be a part of the Manzanita Arts Emporium. I was born in Cincinnati, Ohio, and moved to Kennewick,Washington in 1951. In the 9th grade I choseto knit a sweater for my Home Ec class project. My mom knit all the time and it looked so effortless. Needless to say I should have chosen a pot holder. By the time I finished I was a nervous wreck. The sweater was beautiful and I got an A and never knit again until later in life. I graduated from high school with an interest in art and science and in college at Pacific Lutheran University I majored in Pre Med with a minor in Art. My husband and I settled in the Bay Area where I worked as a Clinical Laboratory Scientist. As a family we enjoyed skiing, sailing and traveling. Through the years I did just about every craft there was including painting, leaded glass, and macrame but never anything with knitting. In 1999, after our daughters were grown, my husband and I moved to Vashon Island,Washington, located in  Puget Sound between Tacoma and Seattle. I commuted by ferry to work in a Seattle Laboratory and watched many of the commuters knitting. That sparked my interest and I decided to give knitting another try and LOVED IT! For eight years I sold my hand knit hats and scarves in a shop on Vashon Island. After retiring we moved to Angels Camp, California in July, 2017. I am delighted to share my knit creations with the Calaveras County community.
Fused Glass Art & Jewelry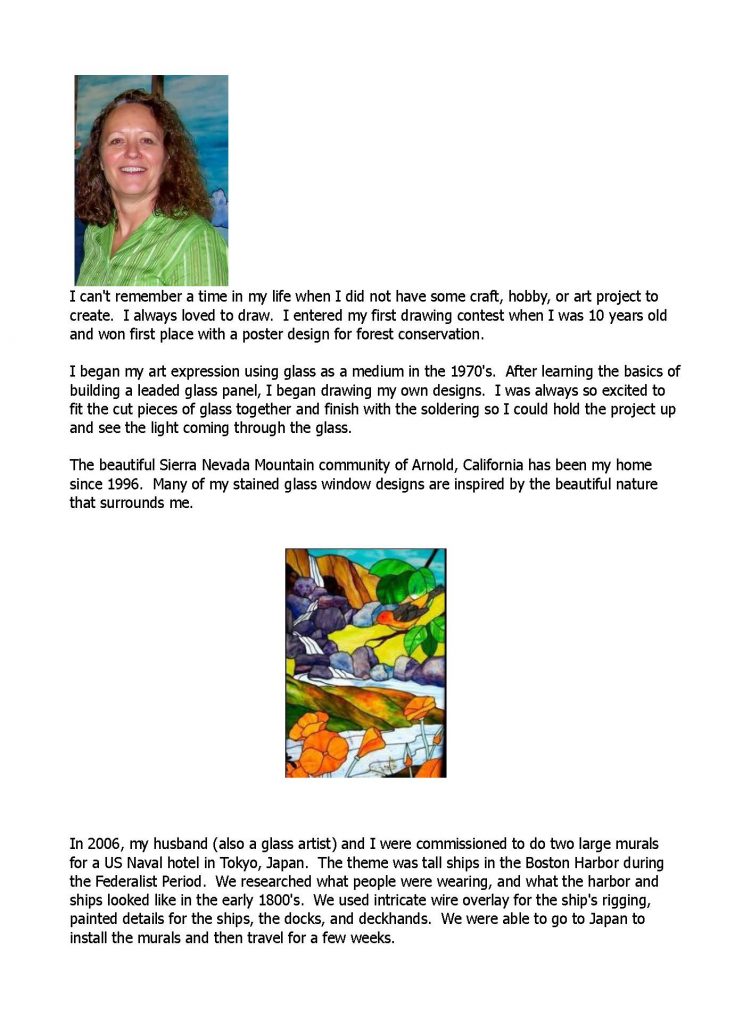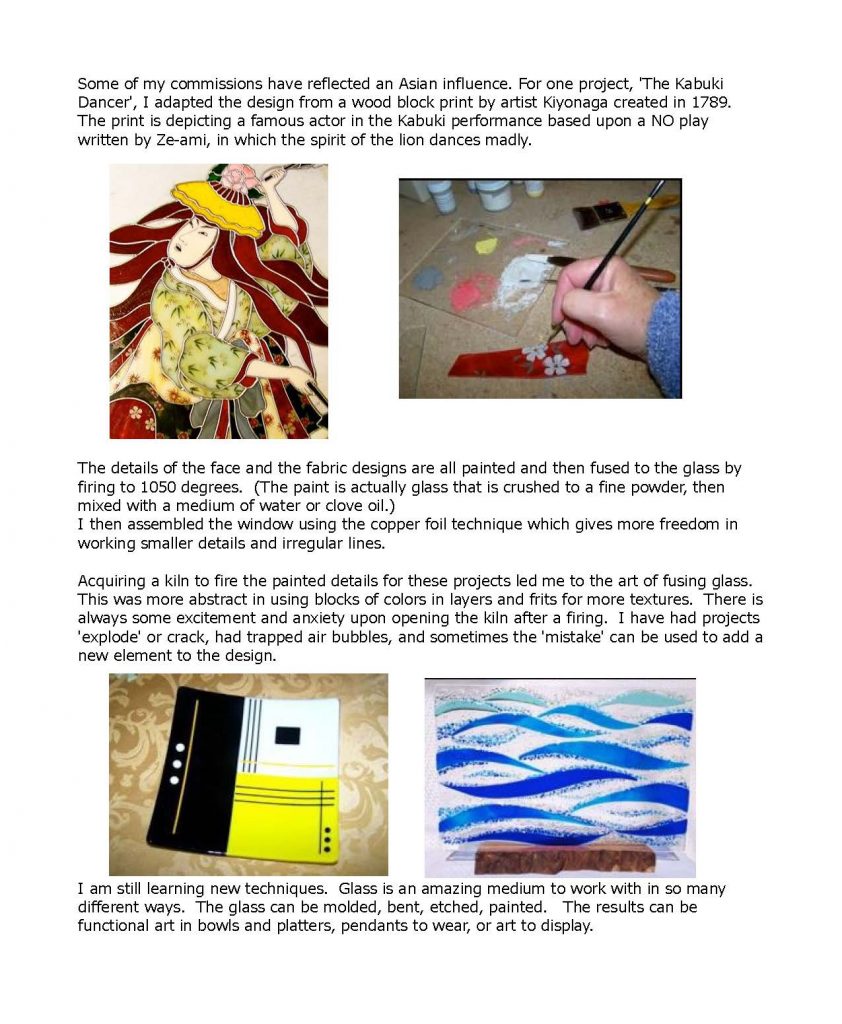 Tisha Cabral 
May Featured Artist
Certified Zentangle Instructor – with varied Zentangle classes twice a month at Manzanita Arts Emporium. Check calendar for dates: upcoming June classes on June 2 and 17, at 5:30-7:30 pm.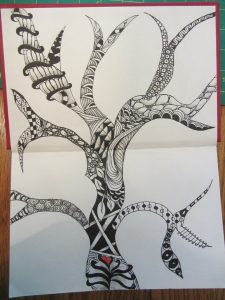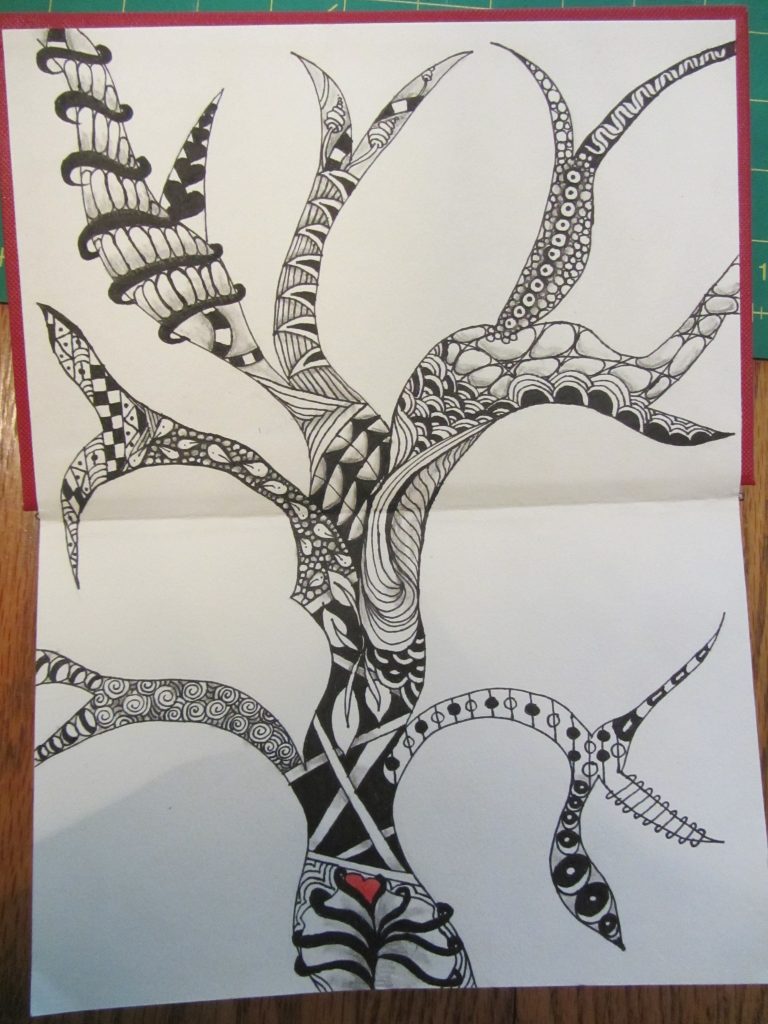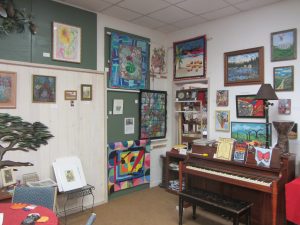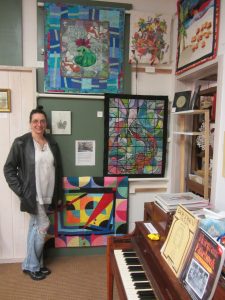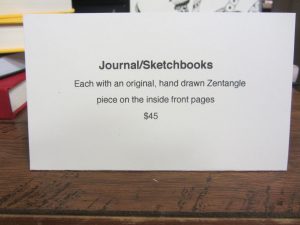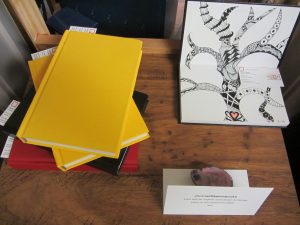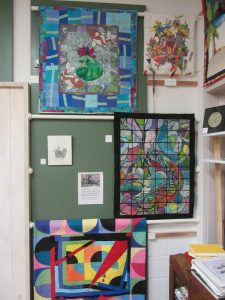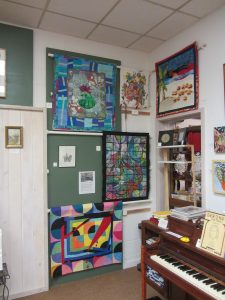 About the Artist:

Tisha is a 4th generation artist and quilter from Arnold, CA.  She has a varied educational background in photography, drawing, writing, color theory, design, painting, sewing, puppetry, clay sculpture, poetry and music. 
Tisha is an active member of the Independence Hall Quilter's guild, a Certified Zentangle Instructor and co-creator of a group for Liberated Quilt making in the style of Gwen Marston (otherwise known as the Wonkies).  She is also a member of the Zentastics, a group of local, creative, amazing women who inspire and support each other through their creativity.
Tisha's eclectic style ranges from traditional to vibrant and contemporary. She draws inspiration from the challenges she has faced in life, the thrill of finding the edges of experience, and the beauty that can be found in the darkness. She finds balance and inspiration while walking labyrinths, reading tarot cards and raising teenagers. Her favorite holiday is Samhain, and she refuses to read her fortune cookies because they are always true.
At Tisha Cabral Designs, she can be found at the controls of her long-arm quilting machine applying her freehand quilting style to clients' quilts as well as her own creations.
You have to have truly mastered the rules in order to be successful in breaking them. 
~Tisha Cabral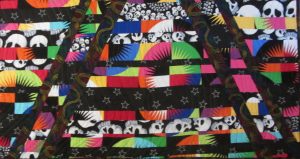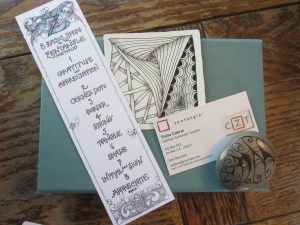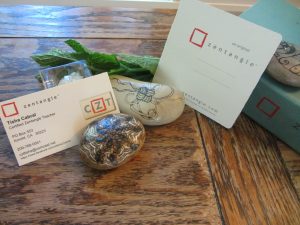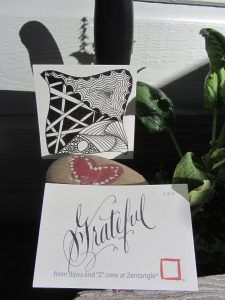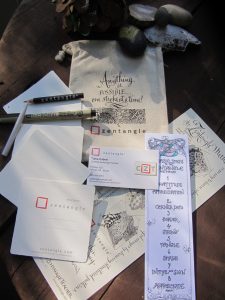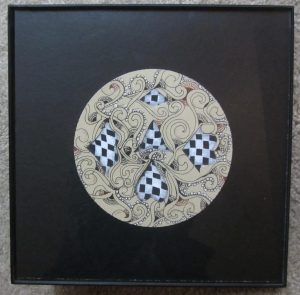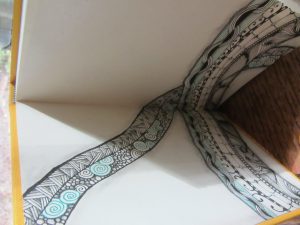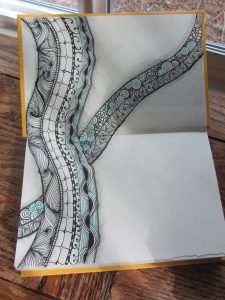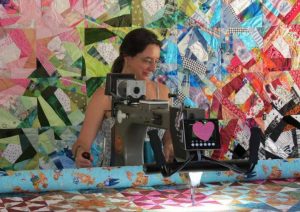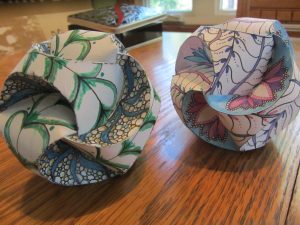 Featured Artists for April

All 16 artists at Manzanita Arts Emporium will be featured and many will be there to talk to you in person about their work and experiences in art.
Gala reception includes appetizers, wine, and other beverages — good company — good friends – new meet and greets – plus the lovely gallery setting!
There will be a drawing from those who play with us — a game of find and seek with artwork. It's a secret, so shhhhh, I won't say more. Winners will abound.  Join us for a cuppa.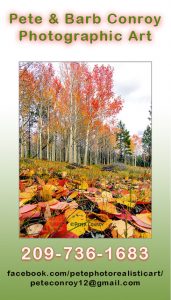 Reception for the Conroys last month!  – Pete & Barb in March were fantastic! So many friends and art lovers in one room, enjoying the images. The food, delicious, and we all had a great time, surrounded by photography of masters. Come see their new wall and a basket of new prints!
Reception for Victoria in February. That was a blast!